The old system was broken, and we knew it best
As an agency ourselves, we were very familiar with the pain points in the old way of doing things. Having handed off hundreds of websites to clients, we knew the pain of going in to make manual updates. Often times, the client just wanted the flexibility to make the change themselves, and were annoyed at having to pay an agency to do it. This sytem didn't benefit anyone.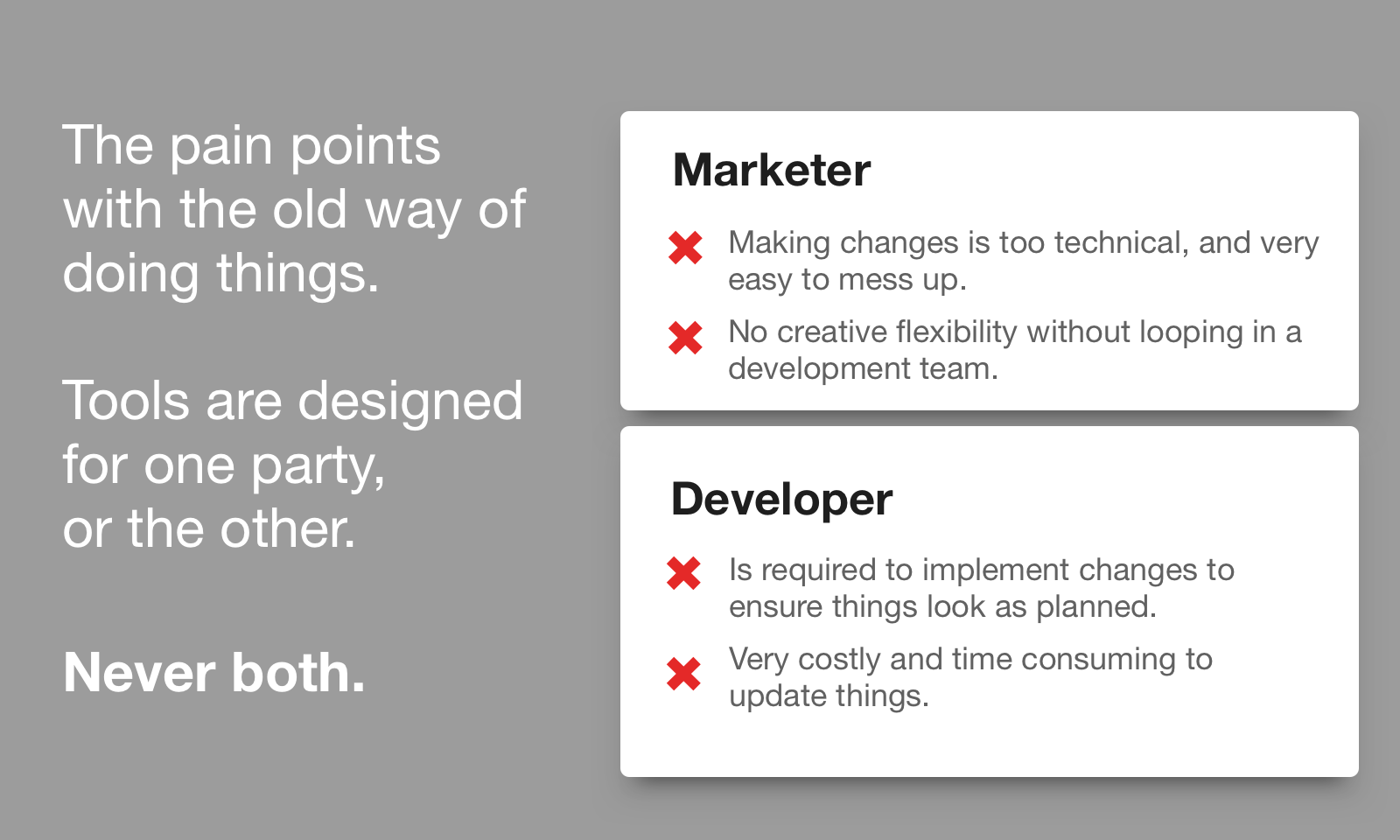 Perfect Separation of roles at it's core
Bluetrain was designed to solve this. We could solve our own need, and lock down the templates to make sure nothing could break, but still hand the keys over to the customer to allow them to build new pages and manage content as much as they pleased.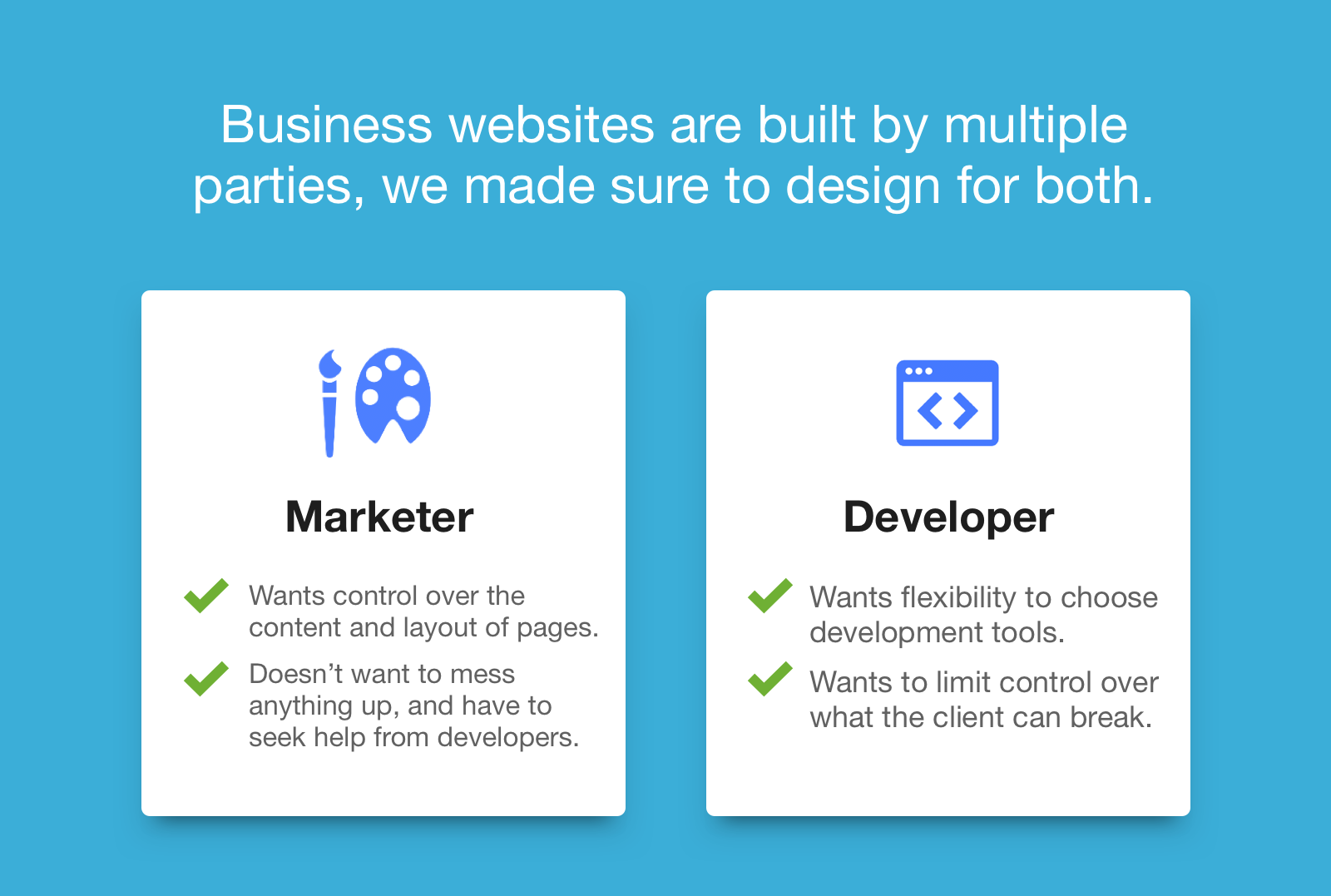 Make all the pages you need, we'll handle the navigation
Marketers are free to create new pages from a variety of templates that their developer set up. One of the most time consuming things for a developer to work on is constant navigation changes. To fix this, one of the out-of-the-box features of Bluetrain is a drop-in responsive navigation that we can handle for you. Arrange pages how you please, and we'll take care of the primary and secondary navigations.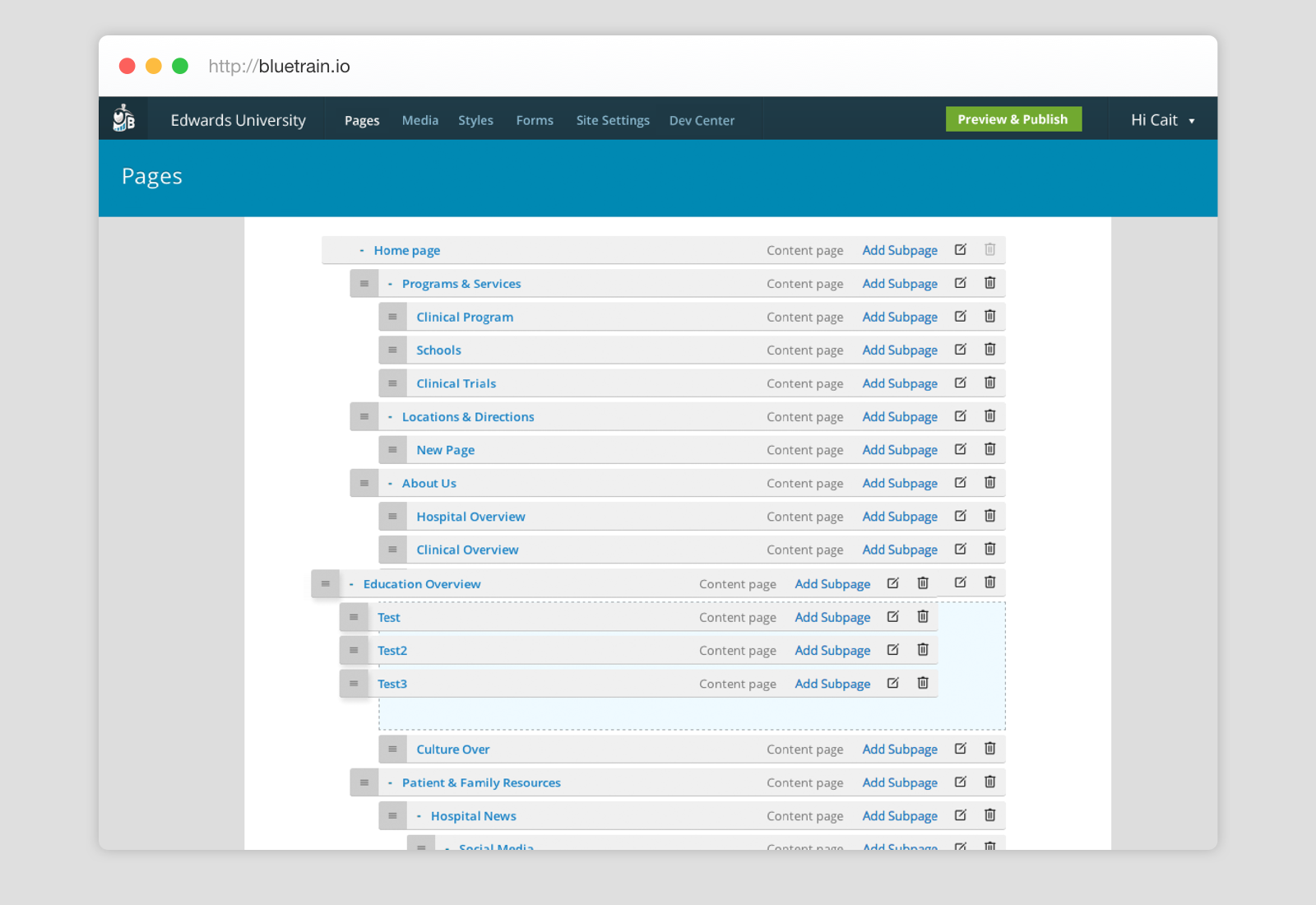 Multi-site, multi tenant
As an agency manager on Bluetrain, you can control what your clients see and what they have access to. As a client, you can easily spin up production, staging, and backup environments with a single click. Easy development, no hassle.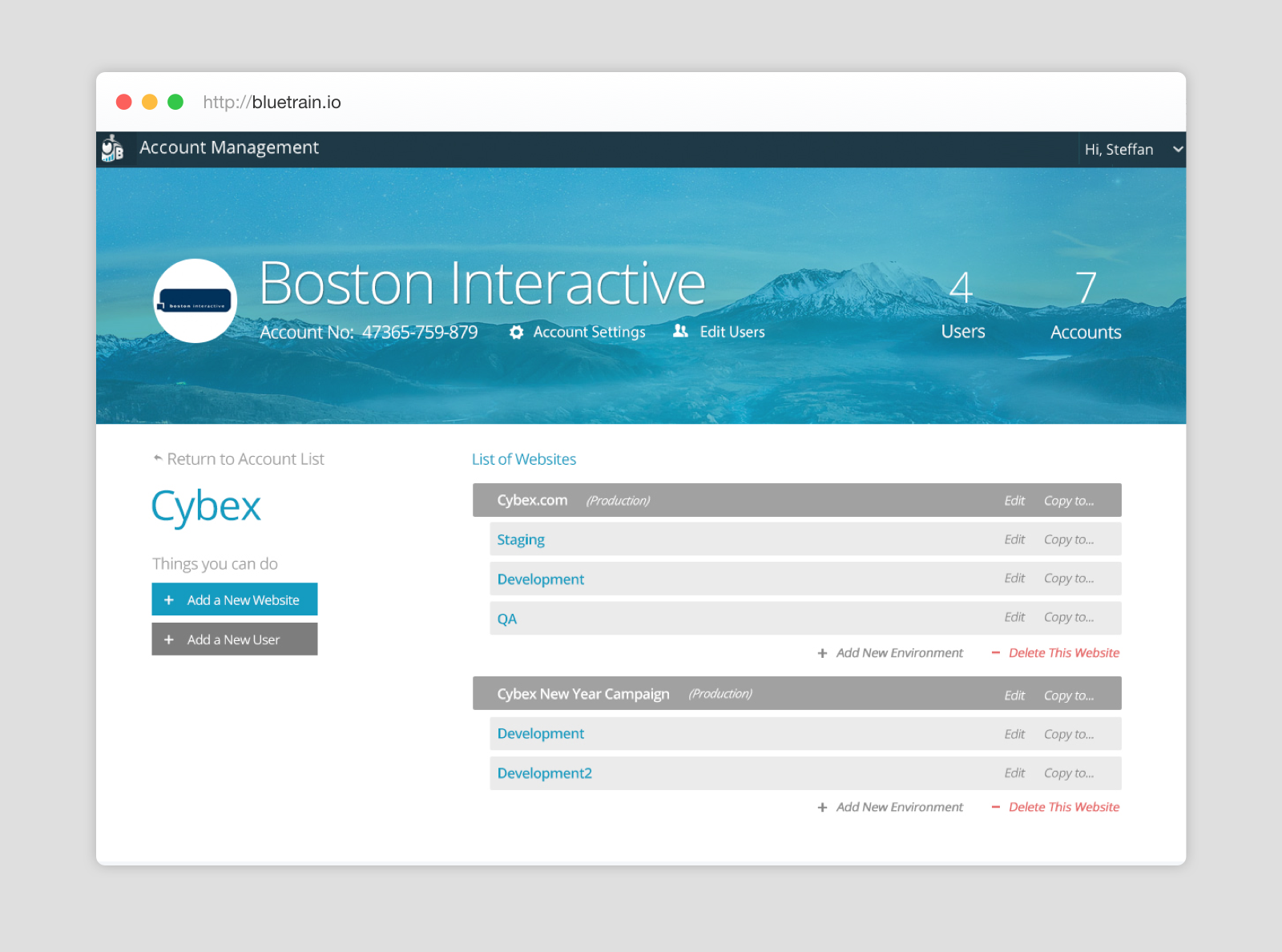 The Page Editor
The Page Editor was our pride and joy, and the icing on the cake as far as differentiators go. Our Page Editor allows you to drag and drop predefined components that the developer builds ahead of time. You can put any content inside of these, and order them on the page to your liking. Marketers are free to design and build their own pages with the reassurance that they cannot break anything. The asset manager allows them to upload and manage their own image and video assets that can be used inside the page editor.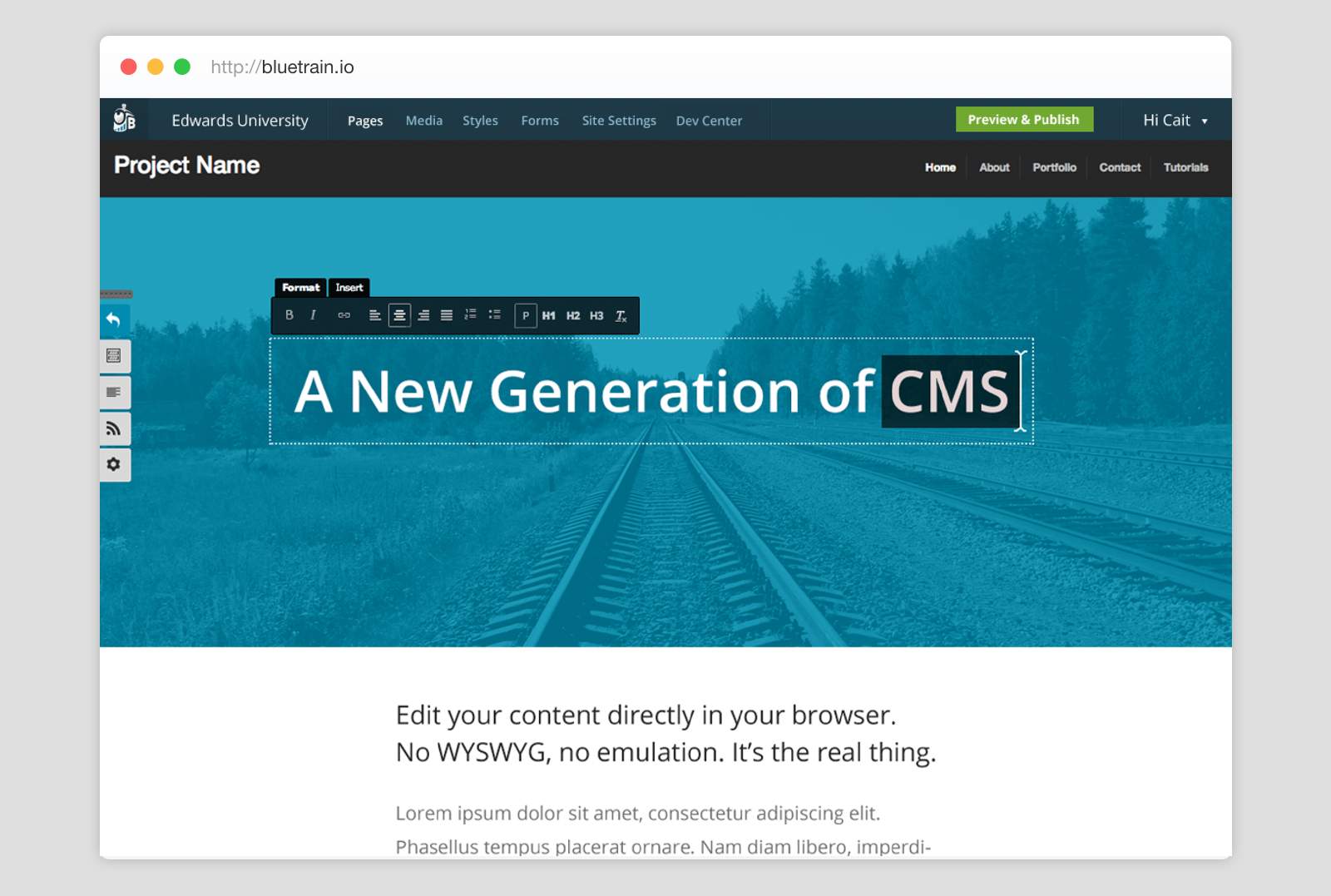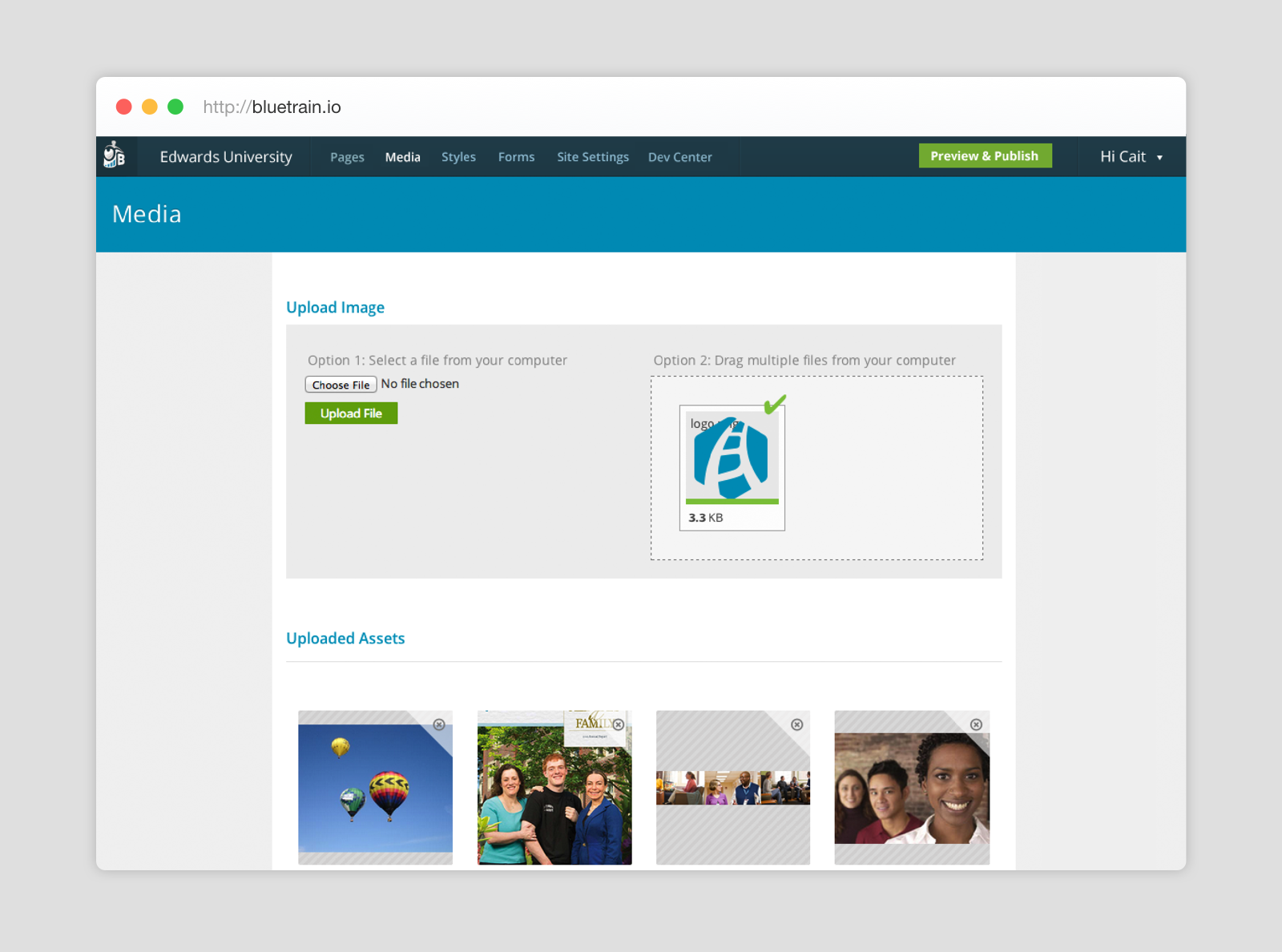 The Developer Center
Bluetrain was built with developers in mind, and the developer center is where the engineering teams really get the flexibility they need. They can create page templates, assemble new components, and customize global styles. However, the web view is only part of the solution. Bluetrain launched with a full set of command line tools for developers to use whatever environment they felt most comfortable in.